Wexford Plantation in Hilton Head, SC is a private gated golf community started in the 1980's by Marathon Oil Company. The concept of the private golf community was new to Hilton Head at the time. Since the 1980's Wexford Plantation has become one of the premier golf communities in the area and in the country. Stunning Architectural designs, Inland Harbour lock system, Arnold Palmer Golf Course, Spectacular Waterfront Clubhouse, World Class Tennis facilities, Croquet and Bocce Ball are some of the high quality amenities offered with your membership to Wexford. Wexford Plantation is located perfectly on Hilton Head Island, near the center of all the shopping, restaurants, golf courses and only minutes to our world famous beaches. Click here to see all the active listings on MLS, including Foreclosures and Short Sales.
The lifestyle you enjoy in Wexford as a member is almost perfect, you can drive your golf cart to your yacht in the marina, play golf, tennis, swim, dine, drink and go home all by golf cart. The entire community and the amenities are at your fingertips by just driving your golf cart around the community. This is indeed rare amenity on the Island to enjoy this type of lifestyle. Wexford Plantation is the only private golf community on the Island you can have access to all the amenities by golf cart.
WexfordRealEstate.com can help you find the dream home you have work so hard to be able to achieve. There are a multitude of designs, sizes, locations and prices to direct you to the perfect property. WexfordRealEstate.com has decades of experience to assist you in determining the right home for your family. From Luxury Waterfront Estate Homes to Casual Elegant Waterfront Townhomes, Wexford offers many styles and prices for you to be able to acquire. Smaller homes can start around 2500 Sq Ft at about $500,000 to homes over 12,000 sq ft in the Millions. Wooded lots, golf lots, harbour lots and deepwater lots allow you to choose the view you want to enjoy the rest of your life. Pick your price and size and let us go shopping for that perfect home.
For purchases over $500,000 we will pay $2500 of your closing costs at closing.
Call 1-800-414-SALE (7253) to see any property in Wexford. You can email us or click here to see all the active listings in Wexford, including Foreclosures and Short Sales. We look forward to helping you. We have been in Real Estate for over 20 years and have been members of Wexford, Long Cove and Belfair as Private Golf Club Members ourselves. We have enjoyed the lifestyle that Private Golf Courses offer. We can help you enjoy the benefits of membership also. Call us to see any of the other private Golf Communities on the Island too. Thank you.
Call 800-414-SALE (7253) to Tour Wexford Today!
---
Wexford Plantation Receives Golf Course and Tennis Facility Accolades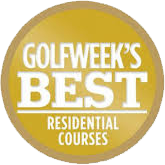 We are proud to announce that Wexford Plantation made aimg huge jump on Golfweek's Residential Top 100 list for 2015, leaping 28 spots (from 2014) to #66 Best Residential Course in America. The announcement will be featured in Golfweek's annual "The Ultimate Guide to Golf Course Living & Great Escapes" this November.
We are also honored and pleased to report that the Wexford Plantation has been selected to receive one of twelve 2014 USTA Outstanding Tennis Facility Awards. The United States Tennis Association's Outstanding Facility Award Program was established to stimulate high standards in tennis facilities and to recognize those facilities whose efforts make such a positive statement about the vitality of the game. Wexford Plantation is active in all USTA events, including Spring USTA Season, Combo Mixed Doubles, Combo Men's and Ladies' Doubles, Junior Team Tennis, Flex Leagues and USTA sanctioned tournaments.